Grand Cascade can be a shocking, powerful fragrance the first time you're introduced to it. Its smoky aroma is reminiscent of a bonfire, or a particularly strong cup of Lapsang Souchong. It distinguishes itself as a fragrance you can't ignore. That being said: if you are going to buy a luxury scented candle, it's worth having one that asserts itself. Grand Cascade won't go unnoticed!
As our fragrance of the month, Grand Cascade stands out as the perfect winter candle. It will paint an image of your mind of basking beside a warm fireside after a chilly winter's day. Powerful thought it may be, it is also a comforting fragrance – it's perfect for winding down with a cup of tea.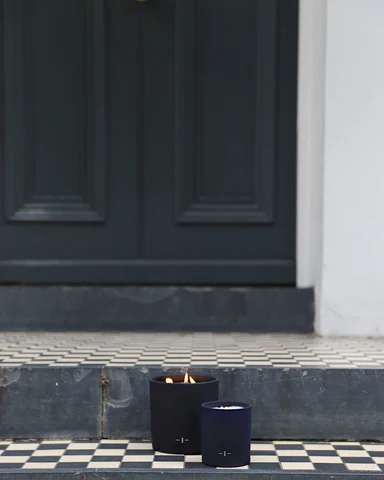 Like all of our luxury scented candles, Grand Cascade has many wonderful ingredients. You'll quickly find that the base notes are by far the most dominant: incense, leather, birch, and cedar. Yet, while burning your candle, you may catch the faintest hints of its sweeter ingredients – a touch of raspberry, citrus and jasmine. It's a fragrance that you'll have to keep returning to in order to appreciate its full complexity.
So if you haven't had a chance to try Grand Cascade before, now would be the perfect time. It's both wonderful as a luxury scented candle or a reed diffuser, so choose whichever suits your needs best. Grand Cascade is certain to keep your home nice and cozy until spring arrives.