England is at the heart of everything Charles Farris is, and everything we do. Although we love to draw inspiration for our fragrances from the wider world, we never forget that our candles are designed to evoke the English spirit.
The inspiration for Elizabeth naturally had to call upon classic ingredients. We were delighted to find that the end result is something that's both youthful and elegant. It's certainly not an understated fragrance. While burning, your home will smell of the English countryside in full bloom. It's not a fragrance that's going to let you forget it!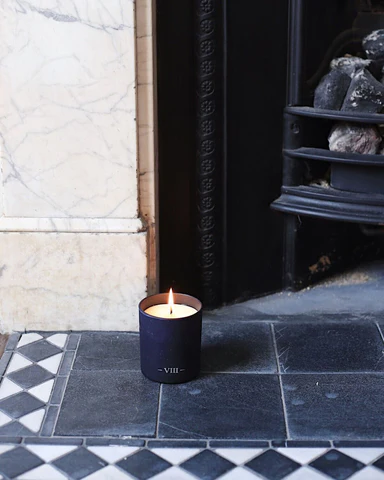 Although Elizabeth has a variety of fruity and woody elements, it makes no secret of its true nature. This is a floral scent, tempered by the earthiness of figs and cedar. Its distinctiveness is in large part due to its white flowers, jasmine and orange blossom. White flowers must be used with great care, due to their powerful nature; they have a tendency to claim centre stage. For Elizabeth, these evocative flowers were a natural choice in constructing an iconic and extraordinary scent.
Yet, it would not pay proper homage without the symbol of England at its heart: the rose. The rose's capacity to blend seamlessly with a wide variety of different oils makes it truly special. It never quite evokes the same response twice, as it oscillates between summery warmth and a cool, wintry chill. Roses are one of few immortal ingredients in the world of fragrance.
For those of us who are not quite ready to bid summer farewell, Elizabeth is the perfect fragrance. It will warm your home as the autumn chill sets in, allowing the memories of the warm English summer to linger within your walls.