Valentine's Day is one of our favourite holidays here at Charles Farris, and it's easy to see why. It's a holiday that revolves around romantic, candlelit evenings and fragrant flowers. Indeed, both scented and unscented candles have a strong role in making this holiday special for you and your partner. The scents of beautiful blooming flowers and the gentle glow of candlelight during your dinner make candles almost as essential to Valentine's Day as the chocolates and roses.
For those who may not be sure which fragrance to gift, there are two stand out fragrances in our collection that are just perfect for Valentine's Day: Elizabeth and Garden of Eden. Both are floral fragrances that are composed of white flowers: jasmine and tuberose respectively. White flowers are the most fragrant – and typically the most sensual – kind of flower. Due to their lack of colour, they draw bees to them with their powerful fragrance instead. White flowers also bloom at night, which gives them a rather romantic appeal.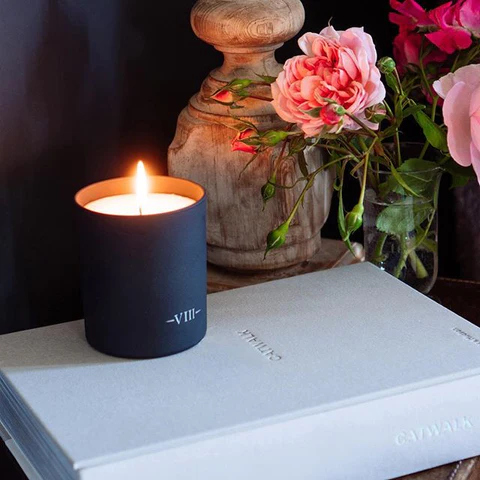 It's unlikely that either of these candles would go amiss on the day, either as a gift or a simple mood setter. They'll also leave your home smelling of springtime, in anticipation of the warmer months on the horizon. Luxury scented candles are a thoughtful gift for anyone. These two fragrances in particular distinguish themselves. It isn't difficult to see why Garden of Eden is our most popular fragrance – although Elizabeth, the newest in our range, is certainly catching up to it!
Garden of Eden is a classic fragrance for us, but Elizabeth – the newest in our collection – is going to be a contender for more popular floral. If you haven't had the chance to try Elizabeth yet, this would be the perfect opportunity to do so! Jasmine is one of the most beloved ingredients in perfumery – it's difficult to find anyone at all who doesn't love it!