As the month of November swiftly comes to a close, it's already time to begin thinking about tinsel, trees, and snow globes. But as you're hanging the fairy lights and unpacking the baubles, you shouldn't forget one of most important parts of the holiday season: home fragrance.
Christmas is an elaborate tapestry of different scents, from the pine of the tree to the savoury sweet aroma of turkey. Christmas simply isn't complete without these iconic fragrances. It's in the food you eat, in the tree you decorate, and even the tea you drink. Naturally, luxury scented candles and reed diffusers are a perfect finishing touch – they tie it all together!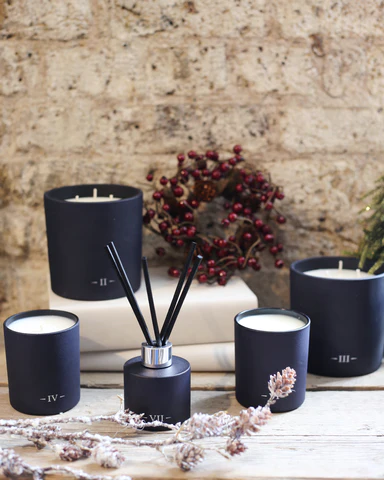 Pinetum is a wonderful scented candle for the season. The pine, fir, and birch leaves perfectly capture the essence of trees, wreaths and acorns. The scent of Pinetum is like walking through a quiet, snowy forest in the pale light of a winter's midday. There's just a touch of eucalyptus to give Pinetum a distinctive chilly note.
If you want something a little homier, and a little more comforting, Grand Cascade is a wonderful alternative. While Pinetum captures the experience of snowy walks through the woods, Grand Cascade is like a warm, crackling fire. It's the perfect candle for those chilly early evenings, warming your home with the fragrance of leather and woodsmoke.
Whatever choice you do make (why not both?), it's likely to be quite a long winter – the perfect climate for a scented candle! So bundle up and relax by the warm glow of our luxury scented candles, and have a lovely holiday.